About Us
Company Information
Laptopsandspares specialises in supplying high quality laptop spares to the education, business and direct to consumer sectors. We stock over 20,000 replacement parts including screens, memory, keyboards, docking stations and much more for all popular models of laptops.
Over two decades of experience within the laptopsandspares markets means that we know a thing or two about our products. Our knowledgeable team are only ever a phone call away and able to give guidance on all aspects of laptops and spares, including compatibility and fitting.
All of our products are high quality replacements, produced to exacting standards and guaranteed to be 100% compatible. A One Year Warranty (and sometimes two) comes as standard with nearly all our replacements.
Our aim is to provide a complete range of power solutions for your portable devices, including your Laptop, Digital Camera, Camcorder, Personal DVD MP3 and Video Player, as well as your Handheld Computer, Smartphone, and PDA. We only deliver value for money quality products, with the best possible service. Browse our huge product range and please contact our expert team if you can not find what you are looking for.
GOT A QUESTION?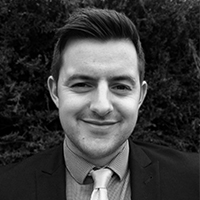 Andy
Andy has been with laptopsandspares as a senior sales executive since 2016- what he doesn't know about laptops isn't worth knowing! Whether you're replacing 100 keyboards in your school or investing in docking stations for your company, Andy is your man.
Rebecca
Rebecca has been in our customer services department since 2018. Well versed in every aspect of laptop spares, Rebecca is the person to call for help picking the correct part for your machine or any other questions or issues you might have.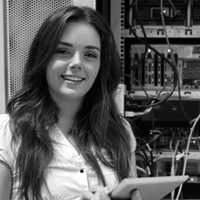 Lorna
Lorna is based in the laptopsandspares repair centre. Cracked iPads, laptops and other repairs are collected from customers and delivered here. All our repair staff are fully qualified in fixing a plethora of devices.
300,000+
product listings
24,000+
business customers
Established in 2000 to sell high quality IT spares to trade and educational customers, laptopsandspares was purchased by the IT parts group in 2004. Laptopsandspares began selling direct to consumer in addition to trade and education, giving them access to the same great deals.
Our highly trained account executives are on hand to give you the best advice regarding compatibility, performance and pricing. Our customer services team are also available to help with any issues you might encounter.